Hi all,
I made this Google Sheets add-on to get pinyin, zhuyin, simplified, traditional form and definitions easily. You can easily look up 50 words at once with a single drag.
Here is how it works: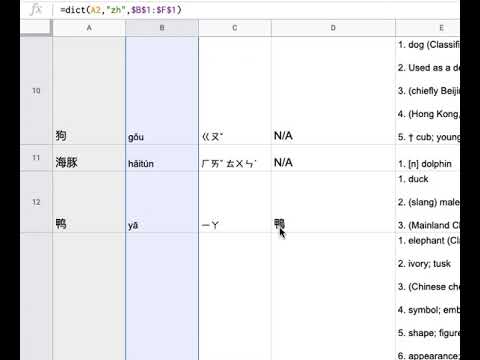 You can install the add-on easily:
Open a Google Sheets document (https://sheets.google.com)
Go to Add-ons > Get add-ons > search " Dictionary Functions " and install it
click " Allow " on Permission dialog.
Supported functions:
=pinyin(term)
=zhuyin(term)
=simplified(term)
=traditional(term)
=def(term, "zh")
or you can this function to retrieve multiple fields at once like in the video:
=dict(term, "zh", fields)